Viva Las Vegas!
If you're staying here in one of the most exciting cities in America, you should know that it's just as much about glitz and glamour as it is about making (or potentially losing) money. It's exactly why many people opt to get work done on their nails and lashes while they're here, so they're looking absolutely fabulous for everywhere they go and everything they do in Vegas. However, some of you might be wondering exactly what services are most worth your time and money.
Here are just 10 of the best such services worth looking into…
Nail Gel Manicures – Let's start with the basic essentials. When we're talking about getting your nails done, you should always start by thinking of your fingernails. It's always best to get a manicure so that your nails are in good shape, cleaned-up and not overgrown. Luckily, there's no shortage of great nail salons in Las Vegas, and just about every single one of them will provide this service for you, and many of them are known for giving excellent service, in exchange for your payment.
Nail Pedicures – Of course, while fingernails should be a priority, you shouldn't stop there. Especially if you're planning on having a special night with a special someone during your stay in Vegas, your feet and toes should also be something worth keeping in mind. Just as is the case with manicures, there is no shortages of great nail salons in Vegas where you can get your toenails in-shape and polished, so that you're always ready and unafraid to show off your feet.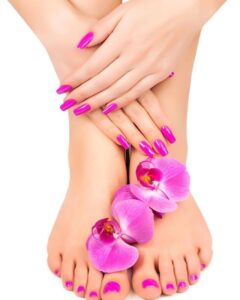 Nail Enhancements – If just a traditional manicure or pedicure – on its own – isn't enough for you, need not worry. In Las Vegas, there's no shortage of nail enhancements – also known as nail extensions – available for purchase while getting them done. With gels and acrylics being the most popular and prominent choices, these enhancements are bound to improve the appearance of your nails, and are an excellent service worth considering for anyone looking to show off.
Nail Art – The above enhancements still aren't enough for you, in terms of improvement? Some places in Las Vegas will go as far as to paint special designs for you, based on certain requests you make to them in advance. If people are going to be spending time looking at your nails – and if you're reading this article, it's safe to say you assume they are – then you might as well give them a pretty picture to look at with them. Might not be a bad way to show off your artistic side, either.
Eyelash Lifts – Need some help with making your eyelashes stand out and look stunning to everyone you meet while you're out and about? By purchasing lash lifts, you'll be getting experts in lashes to curl yours naturally to make sure that they look perfectly smooth and are given a colorful and dashing flair. There are plenty of great salons in Vegas that provide this service, and it is one that any person hoping to look their best should consider.
Eyelash Extensions – As an alternative to the above service, there are also extensions available for those looking to provide a more dramatic effect without making any major changes to your natural lashes. Just as is the case with lifts, there are plenty of services available that will provide you with exactly the right type of extensions needed to help your lashes stand out and stay beautiful.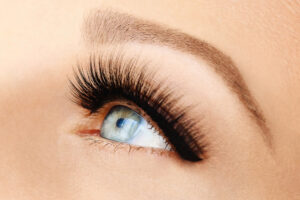 Eyebrow Microblading – When it comes to your appearance above your lashes, microblading is easily one of the most popular services in Vegas, or anywhere else in the country. This combination of permanent makeup and tattoos usually lasts for years, and easily brings out the best in your brows. If this is something you want for your appearance in the long-term, this should absolutely be the service you look into purchasing in Vegas.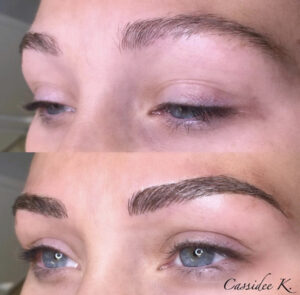 Eyebrow Makeup – Not feeling up for something as permanent as microblading? Still want work done on your eyebrows so they look better? Some places in Vegas that specialize in makeup jobs will help you enhance the appearance of your eyebrows, to ensure they look good just for one night while on vacation. Why bother doing it yourself, when you have plenty of experts around the corner who have bring them to perfection for you? After that, you should have no trouble washing it off, unlike the more permanent solution above.
Eyebrow Waxing – Let's say you have the opposite problem. Perhaps you are looking to make your eyebrows stand out less than they otherwise would. If that's the case, there's no shortage in this city of placing who can provide top-notch waxing services, including on your brows. If you're that type of person who has those types of unfortunate problems with their body hair, all you have to do is stop by one of those places, and you'll never have to worry about it again.
Nail and Lash Training Classes – If you like how all the above services sound, but don't want to pay money to have someone else do it for you, there's good news: All across this city, there are plenty of places that offer classes that will teach you how to become an expert at doing nails and lashes yourself. Once you pay for these educational courses, after just a few weeks, you'll be able to do it all yourself, and look constantly fabulous around town. Before you know it, your friends will be asking you to provide them with these services!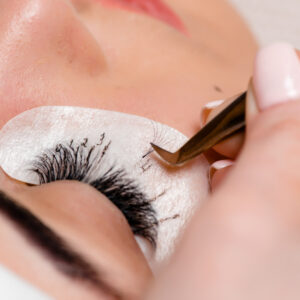 Click Here to Sign up Microblading 6 Month Apprenticeship Program!
Click here for Lash extension Training!
Call Today for More Information 702-577-1680 or Visit our website www.nabnailbar.com or Visit us in store at NAB Nail Bar Las Vegas 8891 W Flamingo RD Suite 101 Las Vegas, NV 89147