April 3, 2019

Comments:

0

Posted by:

admin
When you come to Las Vegas, you are here to go big! You want to look your best — and ladies— we've got you covered.
The perfect way to look fresh and fierce all the time is to indulge in some lashes and microblading. After these quick and relaxing services, you'll be ready to hit the strip or party by the pool in no time. NAB Nail Bar in Las Vegas is known as one of the most popular and pristine locations to get your glam on. You can get polished at the Nail Bar or get a full set a lashes at our Lash Bar!
Our clients are treated like royalty. So get the best out of your Las Vegas vacation by visiting our shop on the strip!
About Our Lash Extensions
Lash extensions are trending right now, and we know you've been thinking about giving them a try.
Well, why not?
The Lash Bar at NAB is one of our customer's favorite features. It's quite a luxurious process that is relaxing and enjoyable. You get to lay down, close your eyes, and enjoy music while one of our technicians gets to work. Our feathery lashes are virtually weightless, but trust us: they will have you feeling like a million bucks.
How It Works
First you get to choose your lashes.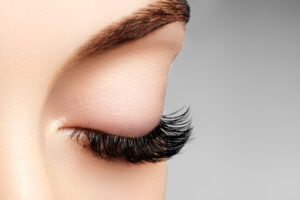 Volume Full set of Lash Extensions Las Vegas
That's right; each set is completely customizable to the wearer. You get to choose everything from the length, the curl, and the type of material the eyelashes are made out of.
The process then takes up to an hour as our professional lash technician glues the individual lash hairs to the base of your lid. During this time, you can feel free to take a short nap or indulge in friendly banter with our staff. And then you're done! Two hours out of your day and you can boast around town makeup-free!
Our Lash Bar at NAB gives you that confidence boost you've been needing. We recommended a lash follow-up every two to three weeks for maximum potential.
What Is Microblading?
This technique is used as a semipermanent way to accentuate your eyebrows. Today's eyebrow trend is bold and beautiful, which is a far cry from the '90s thin brow style. If you were one of the unfortunate few that plucked your hairs to the point where you aren't seeing natural growth, microblading is the perfect solution.
How It Works
The first step in microblading is clearing up the landscape. Our experienced technicians will start by plucking or threading your natural brow to give it a quick cleanup. Then we start the numbing treatment. This is simply a little ointment that we place over your eyebrows so that you can be fully relaxed during the microblading process. The numbing cream takes approximently forty minutes to kick in. Once it's in full effect, we get to work making a short blueprint of the brow shape you desire. We use our own expertise to give eyebrow shape suggestions based off of your facial features and symmetry.
The needling process comes next, which involves using a tiny blade to scratch the surface of your skin. This allows for the medical grade pigment to absorb well into the skin for natural and long lasting brows. We let the pigment settle for about ten minutes, wipe it off, and you're pretty much done!
The secret to fuller brows can't be found at the end of your brow pencil— you know they never come out even anyway. Microblading can last you up to two months before you need a touch-up!
Our Other Services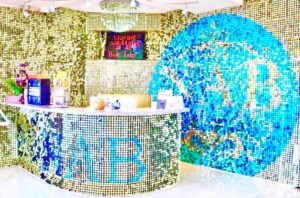 Best Microblading Eyebrows & Lash Extensions Las Vegas
Are you just looking for the spa basics? NAB has those, too! Like our lash and microblading experiences, our Las Vegas hub offers only the most luxurious and elegant services. Anything less than top notch— well that's just not our style.
Here are a couple other services that are highly recommend by our customers:
Facials: We have facials for any skin type, age, or gender. Each of our facials last around one hour, which gives you the perfect escape from the hustle and bustle of the Las Vegas strip. All of our facials are engineered to not only leave your face feeling fresh and soft, but to address medical ailments your skin may be experiencing.
NAB's Facials Include:
* Non-Surgical Face Lift Facial (60 Mins)
* Acne Facial (60 Mins)Chemical Peel (60 Mins)
* Anti-Aging Facial (60 Mins)
* Dry Skin Hydrating Facial (60 Mins)
* Microdermabrasion Facial (60 Mins)
Nail Bar: Our indulgent spa services are highly reviewed by our customers, but none as much as our nail amenities. Our Nail Bar is the pride of our establishment. If you have a design in mind, our top-notch nail art designers will be able to get it done for you! Gel, acrylic, or even a simple manicure can be curated like a work of art by our professional nail techs. We have a wall of colors to choose from and no design is off limits.
Training Classes
Microblading 6 Month Apprenticeship Program
Are you a Las Vegas local looking to get into the world of cosmetology? NAB offers training classes! We host detailed and professional microblading classes for anyone who wants learn. We also have lash training courses if you are an advent believer in makeup-free lashes.
Microblading courses: Micro Art Makeup Training Course is the best that Las Vegas has to offer. This 6 month apprenticeship course will get you fully licensed in microblading. You will learn brow measurement and design, hand tool techniques, hair stroke and design, pigment color match and use, and all the minute details you will need to know to become a professional.
Lash training: NAB Nail Bar has a certified Lash training program for those working on becoming a lash technician. We offer several courses in Las Vegas that comes with a full-fledge NAB Lash Kit. We supply the proper training and tools to get you lash certified in no time.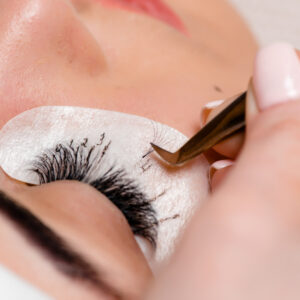 More About NAB Nail Bar Las Vegas
NAB Nail Bar is recognized as one of the best luxury spa and nail treatment centers in Las Vegas, Nevada. With our optimal location, we service people from all walks of life to bring out their inner goddess with our nail, lash, and microblading services.
Ready to get glam? Contact us today to book your first appointment! Text 702-577-1680 To Book!