December 15, 2019

Comments:

2 Comments

Posted by:

Asia Brown
A Full Set of Gorgeous Volume Eyelash Extensions. These are beautiful hand created lash fans made with 2-6 lashes to give you ultimate fullness & fluffiness. Our lashes are the perfect option for everyone whether you have super fine, thin, weak or strong lashes. Depending on your lash lifecycle your lashes will last up to 4 weeks. You will need to get them filled every 2-3 weeks to keep them at optimal fullness.
It adds length and thickness and is great for people who already have a fair amount of lashes. Volume lashes are a newer and more innovative technique where multiple extensions are attached to one lash to give more dimension and texture. Book with our Master Lash Artist Today.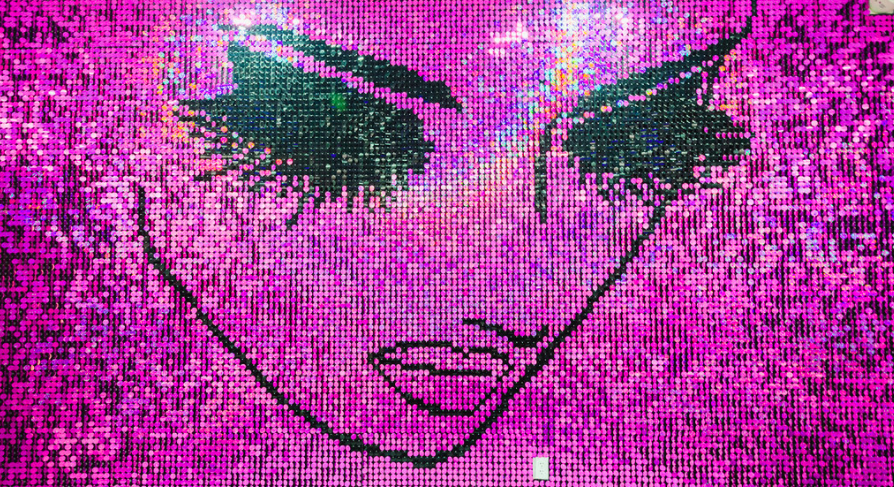 https://www.ktnv.com/morning-blend/nab-nail-bar-5_18_18
Mega Volume Eyelash
Extensions are the most dramatic form of lashing. This technique is done with ultra-fine 0.03 mm lashes in 8D-15D fans We ensure healthier beautiful lashes that last longer and feel amazing. We are open late until 11 PM. Quality work, long-lasting beautiful Mega Volume Lash Extensions that Ensures Healthier Lashes. Satisfaction Guaranteed.
Book your next Mega Volume Set of Gorgeous Eyelash Extensions at NAB Lash Bar Today each set is perfectly designed to ensure that each volume fan is perfectly balanced for the health of the natural lash to give you maximum density.
Mixed Eyelash Extensions
Full set of "mixed" eyelash extensions. Mixed sets would be ideal for those who want a little more than classic but don't want to go for the volume set. Our Beautiful Mixed Eyelash Extension Set is a combination between Classic Lashes and Volume Lashes. Its a great stepping stone to Volume Lashes. Mixed Lashes are known as a Hybrid technique could be a combination of 2 different lash application techniques rolled into one set of lashes. For example; individual classic Extend, one false lash extension on one isolated natural lash combined with Russian Volume, multiple lash extensions on one natural lash

Classic Eyelash Extensions
Classic Lashes are where one extension is applied individually to one natural lash. Classic lashes are perfect for clients who already have a lot of lashes, but want to add more length. Classic lashes look more natural. Classic lashes- a way wherever one lash extension is pasted to 1 natural lash. This methodology is additionally referred to as one to 1 or 1:1.
Classic lashes are great if you are looking for a natural look, If you want to look like you are wearing mascara., If you have naturally thick lashes, If you have a lot of natural lashes, If you have thick and long lashes.
Best Mink & Volume Eyelash Extensions In Las Vegas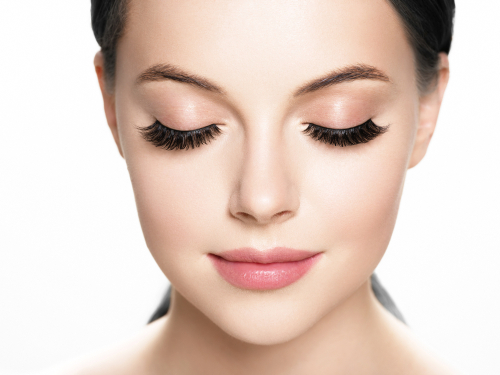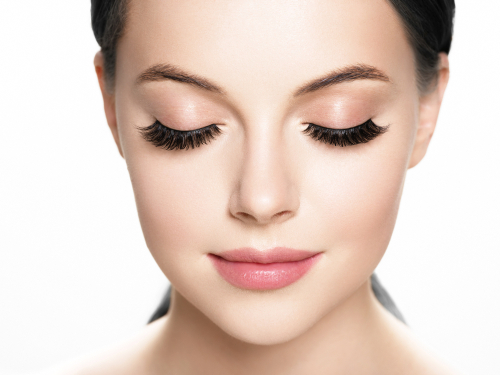 Classic Set: This set is only one extension per natural eyelash for a semi-full yet natural look with added length.
Mixed Set: A beautiful blend of 50% classic extensions and 50% of 2D to 4D volume fans. This set creates a full and dark look. Our most popular line. This is a mixed set of classic and volume eyelashes
Volume Set: A fan of 2D to 4D per natural eyelash creates a fuller but delicate look with added extra "fluff".
Ultra Volume Set:
With this set we turn the delicate look into a more alluring one by creating fuller fans of 4D to 6D per natural eyelash. This option also looks darker than a regular volume set.
Mega Volume:
Ready to go BOLD? Then this is the best option for you! With 10D to 15D fans per natural eyelash, we are able to create the darkest and fullest look by using thin 0.03mm extensions and creating a gorgeous fan.
Classic Lashes Vs Volume Lashes, Characteristics
Classic Lashes (also known as 'individual eyelash extensions') have been around for years now. Classics were the first original method of a single false lash being glued onto a  single natural lash. The ultimate lash aim for a flawless natural look is to have every single natural lash attached to a false lash in order to achieve that 'full' look. The process of classic lashes takes anywhere between 1.5 – 2 hours, anything done quicker than this is not something to be impressed by.
Volume lashes are a newer addition and a very welcome technique to the beauty industry. Volume lashes are more versatile than classic lashes in a sense of achieving either a natural or glam look. They have a more fluffy and full appearance and range anywhere from 2-10D which refers to how many lashes are attached to each one individual lash.
The volume technique involves your lash stylist creating "fans" out of the lash extensions (between 2-10 lashes each fan). This is how we can adjust the look from natural to dramatic. For example, 3D referring to 3 lashes in the fan. Usually, a thinner lash thickness is chosen, between 0.5-0.7 mm. This is what allows us to create different results and also not being restricted by the number of natural lashes the client has.
You might be surprised to know many lash experts use pre-made lash fans for volume lashes. Let us tell you, this simply does not give the same result. At we hand-make each and every lash fan during the process of doing a client's lash set. This ensures durability and longevity that you simply do not get from buying them ready-made from a supplier. Next time, before you splash out on a new set of lashes, it is important to know if you're getting a cut-corners job or the real deal.
NAB Lash Bar not only has long-lasting quality lashes that last. The Nail Bar customer reviews are another story. See what customers are saying about NAB Nail Bar

Contact us Today:
NAB NAIL BAR
Phone: 702-577-1680
8891 W FLAMINGO RD SUITE 101 LAS VEGAS, NV 89147
https://www.google.com/maps/place/NAB+Nail+Bar+Las+Vegas/@36.114435,-115.287554,17z/data=!3m1!4b1!4m5!3m4!1s0x80c8b8aa407cc163:0x4ee6d8cf1320c16!8m2!3d36.1144307!4d-115.2853653
PAY DEPOSIT FOR YOUR NEXT APPOINTMENT CLICK NOW

WHAT WE OFFER
Here are our highly recognized services:
Nails- Acrylic, Sculpted Nails, Dipping Gel, Gel, Manicure & Pedicure
Lashes- Eyelash Extensions- Full-set, Fills, Classic, Volume, Mega Volume Eyelash Extensions
Lash Extensions Classes & Training Courses Eyelash Classes & Microblading Courses
Facial- Anti-aging Facial, Acne Facial, Chemical Peel, Skin Hydrating Facial, Dry Skin Hydrating Facial
Body Treatments- Non-Invasive Lipo Treatments, Skin Tightening (Radio Frequency)
Wax- Face & Full Body
Massage- Hot Stone Therapy
Microblading- Permanent Makeup
NAB Nail Bar APP
CONFUSED ABOUT WHAT TO DO AS A CAREER? TAKE OUR INDIVIDUAL CLASSIC EYELASH EXTENSION COURSE TODAY! CLICK HERE FOR MORE INFORMATION